View website
In the current complex construction industry, in which a great diversity of specialists collaborate on the same project, VeriCon offers the solution.
Keeping the architecture and end-user in mind, we enthusiastically advise, design, model and calculate economically efficient constructive designs, while using environmentally friendly materials.
Variation
Concrete, steel or wood; residences, high-rise buildings or specials, we don't shy away from a challenge. Variation is what we like! And challenges. For example the Mall of the Netherlands, where we have constructed the facade of 1.5 kilometers. De steel constructions and concrete facade constructions are crooked in all directions and sometimes stick out up to 15 meters. That means a lot of thoughtful engineering and complex construction calculations.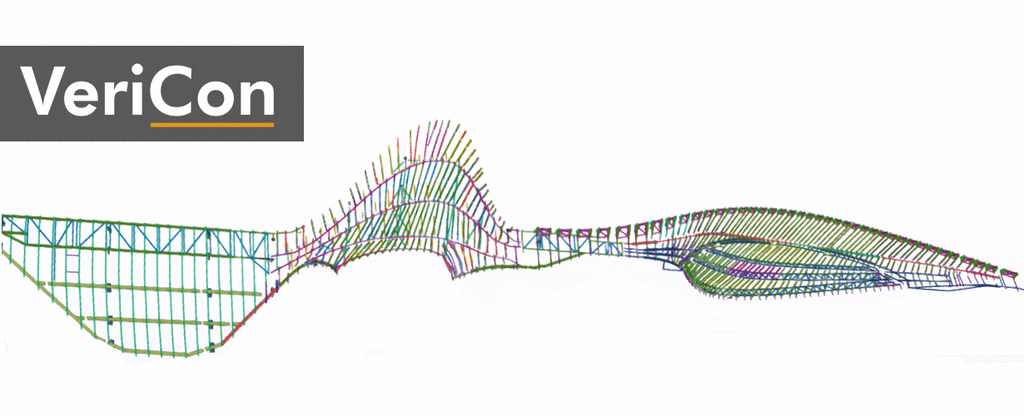 Cooperation
We work with an enthusiastic team of almost 100 committed employees. In an open and independent working atmosphere, they add their knowledge and expertise to the projects. Within this, cooperation is one of our most important values.
Innovation
We believe that innovation is necessary in order to build more efficient, better, cheaper and manageable buildings together. Therefore we only model in 3D. We work with an extensive package of advanced calculation software like Grasshopper. Is there something that can improve? Then our team of developers will take care of this.
Sharing knowledge
We would like to share our knowledge with you, the engineer of tomorrow. Do you want to be part of our team and get started with a challenging project? At VeriCon you gain practical experience, in which you are guided by the best in your field.
We are happy to speak to you in order to discuss the possibilities. Contact us or look at the vacancies on our website.